From the start menu, search for Event Viewer and hit enter.
The Event Viewer should open. In the left pane of the Event Viewer, expand the Windows Logs option.
Right click on the first choice: Application and select Save all events as…
Name the file Application and hit Save in the default location.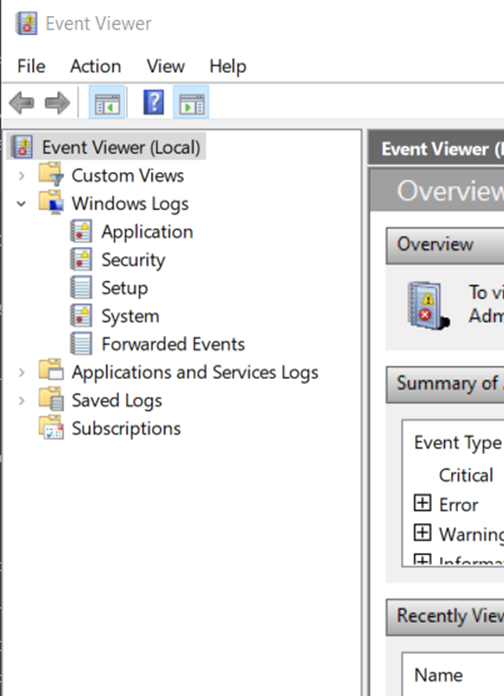 Windows - Event Viewer
Select the radio button Display information for these languages and make ensure English is selected and click Okay.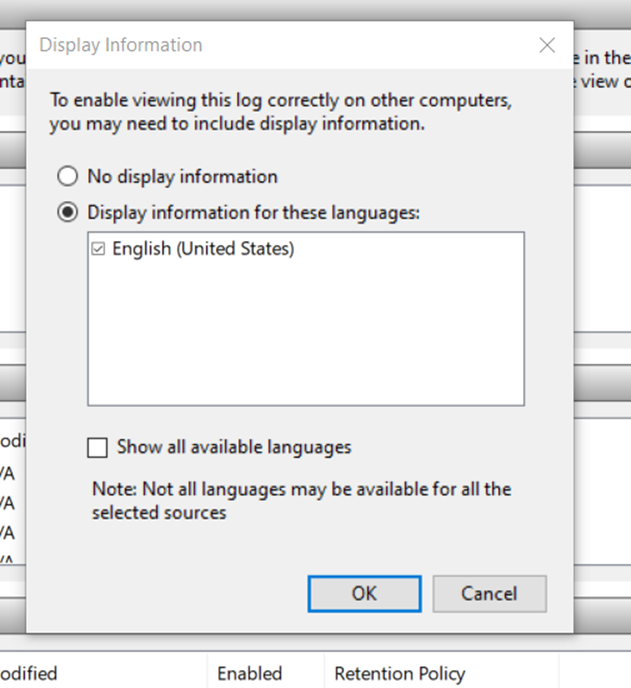 Display Information Wizard
Repeat the previous steps for all 5 log types (Application, Security, Setup, System, Forwarded Events).
Find the saved logs in your document folder and attach them to an email. Send the email to the following email address: service@mesotech.com